Wexford 2-Day Race Report
Hi all,
The club had a couple of riders in action down at the Wexford 2-Day over the weekend.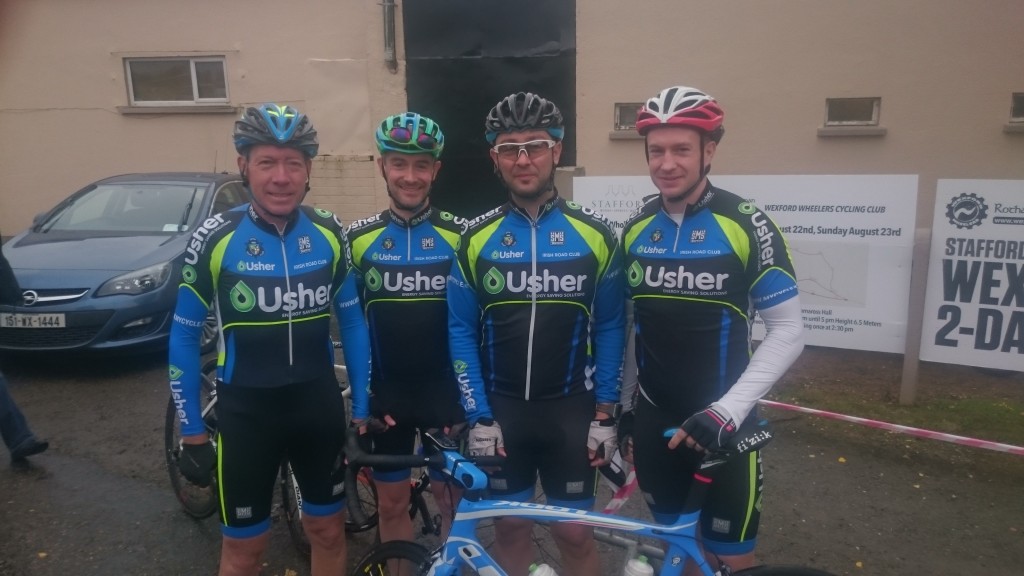 Sean Bracken, Stephen Redmond, Luis Alfonso Marquez and Richard Rennicks.
Richard joined the club earlier in the year and has been racing consistently in A4 all all season. On Saturday he finished 5th in the sprint and returned on Sunday to claim second place, just missing out on the win. Congratulations to Richard, he tops the A4 rankings and gets promoted up to A3 on the back of those results.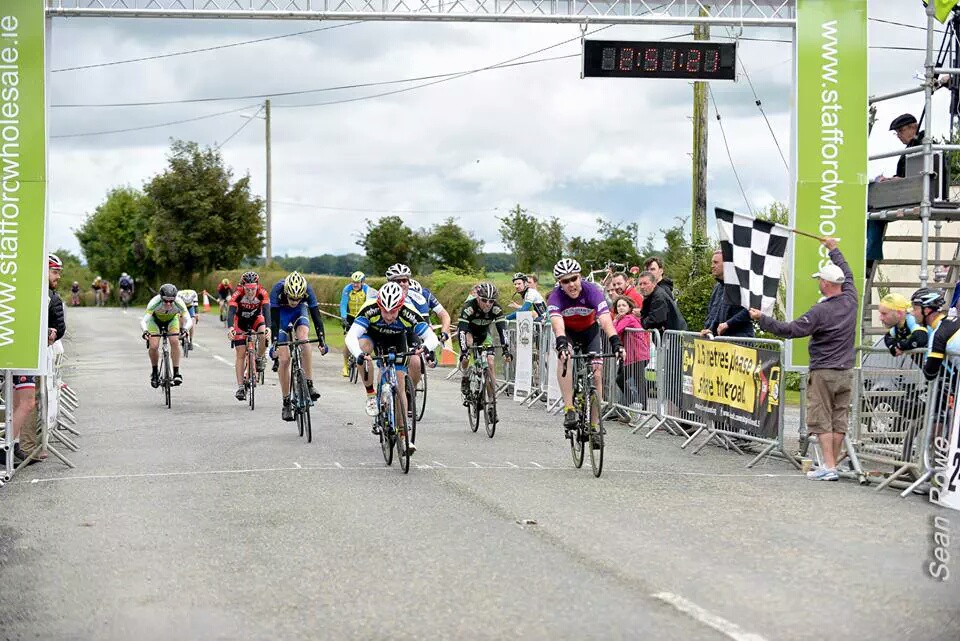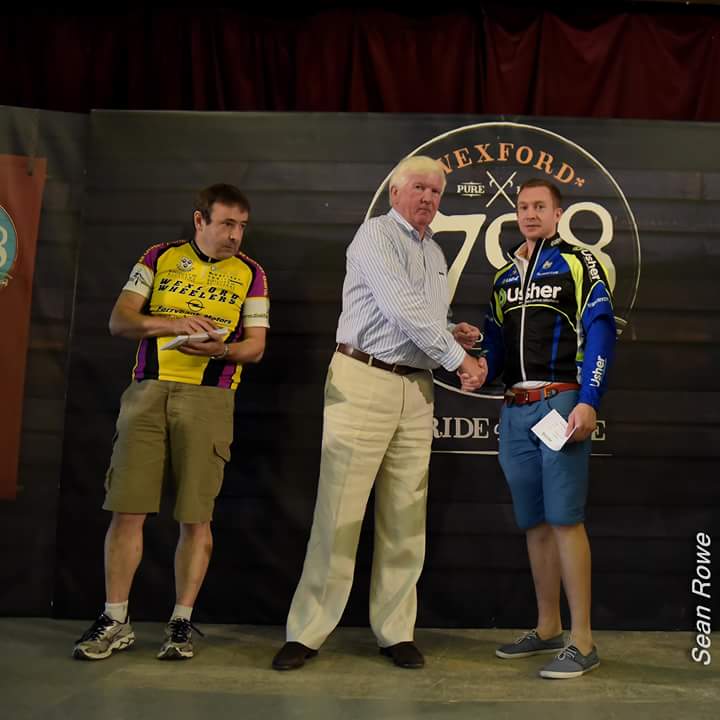 In the A3 stage race, stage 1 was a 110km circuit featuring lots of short and sharp climbs. The pace up the first 12% gradient was fierce and it had Luis looking for a 39 ring at the back as well as the front! A break had slipped away the second time round so the chase was on but the break stayed away in the end with the lads finishing comfortably in the chasing bunch, one minute down.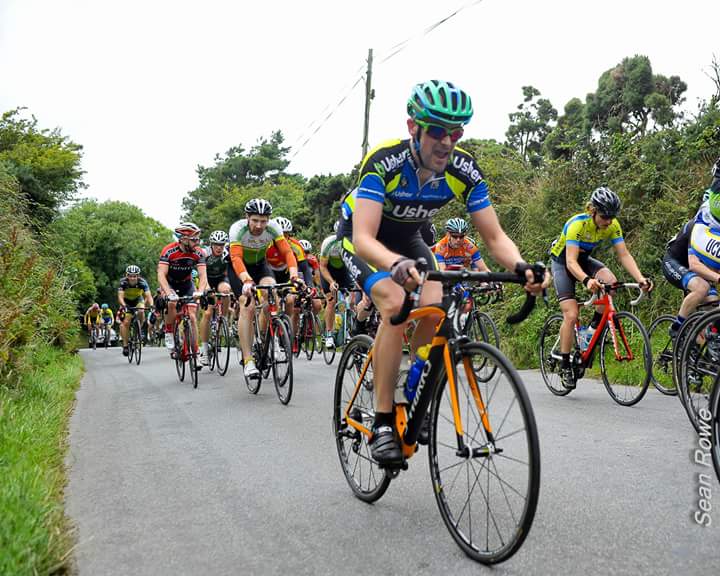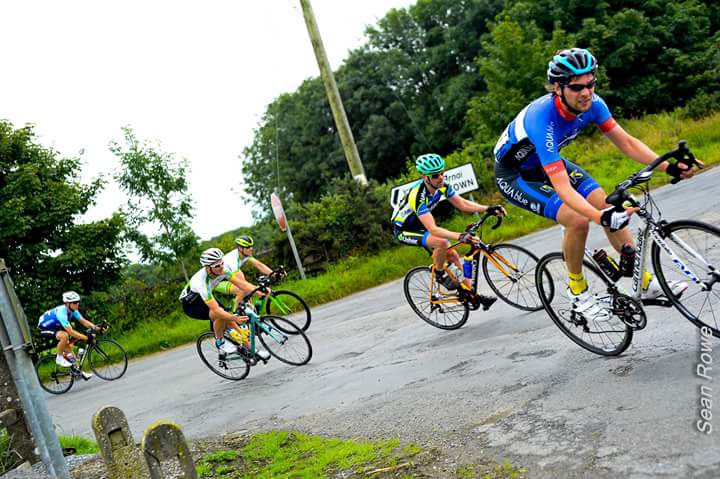 Stage 2 was a 3km Hill TT average gradient around 9%. Luis went off one minute ahead of Stephen, giving him something to chase. Stephen caught him at the half way mark but only finished 19th on the stage. Sean had a wardrobe malfunction at the start so had to ride with his full Troy like TT helmet, more of a hindrance than a help on an uphill gallop.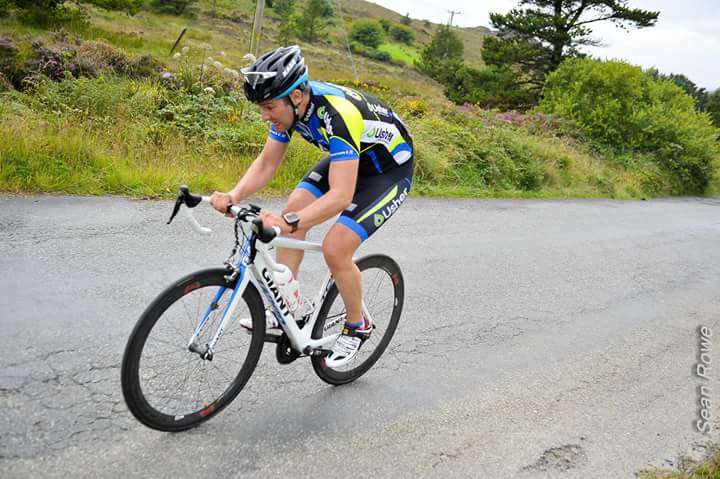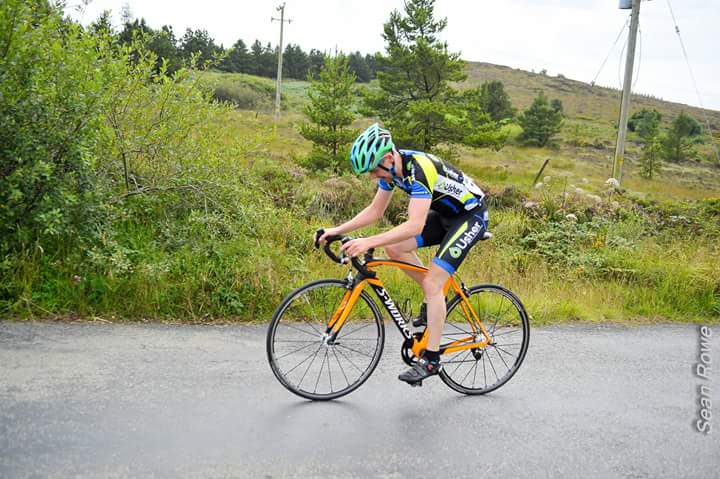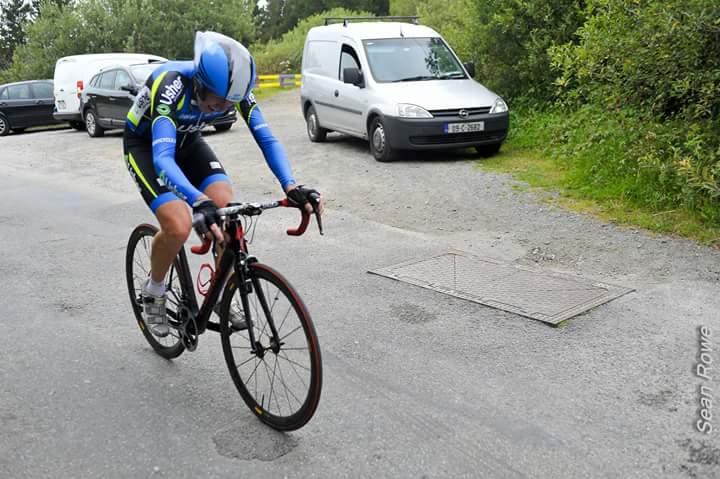 Resisting the urge for pints the lads took it handy Saturday night so were in flying form for the start of Stage 3, a 103km tour of the county pulling in Wexford, Enniscorthy and New Ross. Sean, having been quiet by his standards the previous day copped onto himself and started attacking from the gun, determined to stir things up but he missed out on the significant break of the day which just slid off the front on the main road when someone let a wheel go. Both Sean and Stephen threw in a few more fruitless attacks before passing through Enniscorthy with the leaders team starting to line it out to pull back the breakaway which had a 2 minute gap at this stage. Stephen's race came to an abrupt end just outside the town when a clash of bars threw him out into the middle of the road and into a little ambulance where he saw out the rest of the race. With him out of the way Sean was free to ride for himself and he did so with style, sticking with the leaders up over the hill out of New Ross and then jumping up the road into a small group of about a dozen riders containing the race leaders who were fighting it out for the win. The group sprint saw the yellow jersey change hands and Sean roll in 10th.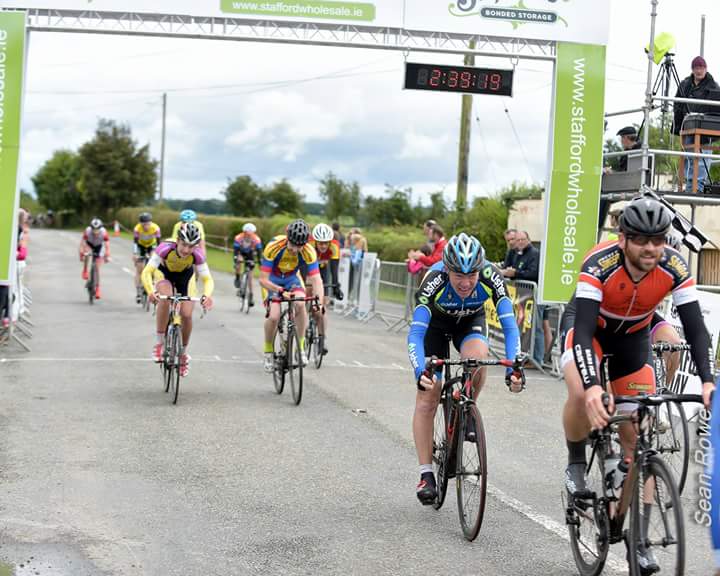 Thanks to Stafford Wholesale and Wexford Wheelers for putting on a great weekends racing. We'll be back next year!