Gorey 3-Day Parcours


Stage # 1
Sign on St. Kevins Community Centre, Blessington
Start at 12.00 noon.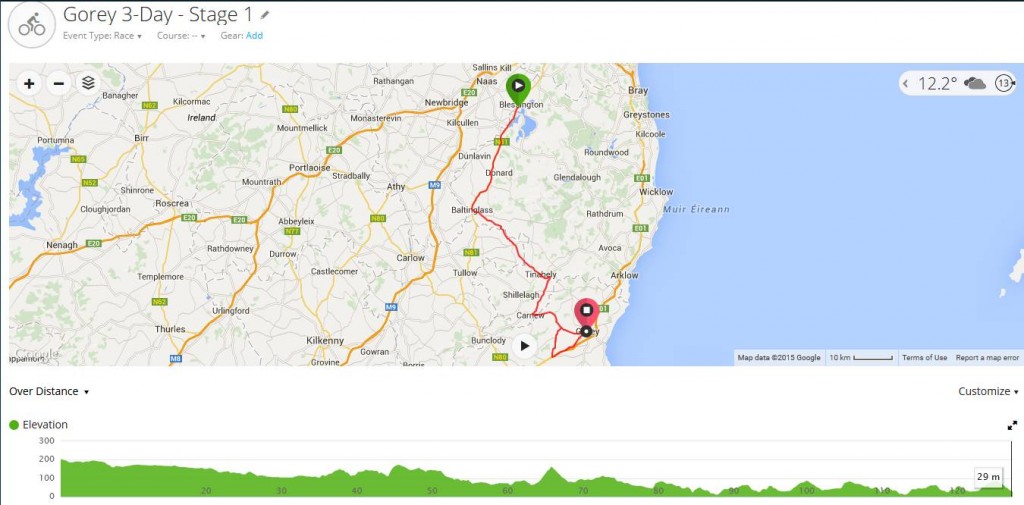 0.0kms Roundabout straight leaving Blessington N81
29.2kms Baltinglass left direction Hacketstown
38.0kms Kiltegan veer right direction Arklow
42.7kms Start KOH at bridge climb through village
43.5kms Hacketstown
44.7kms K.O.H. at 80km sign
54.4kms Tinahealy left at monument and left again at BOI over bridge turn right direction Gorey
57.6kms T Junction right direction Carnew
63.2kms Start KOH
65.1kms KOH at Cross Roads
68.7kms Carnew T Junction Left direction Gorey
78.5kms Right into Cranford start KOH
79.1kms KOH at 80kms sign Cranford
86.4kms Camolin Left
96.4kms Roundabout Left at Monument
102.4kmsLeft dir Craanford start KOH
103.0kms KOH at 80km signs
110.3kms Left in Camolin
120.3kms Left at Monument
126.3kms Left to Craanford
126.9kms Finish top of Hill NO KOH LAST LAP



Stage # 2
6.4kms T.T. Start 9.00am sharp out Enniscorthy Road into finish at monument top of Gorey.
Riders off in Race Number Order @ One Minute intervals.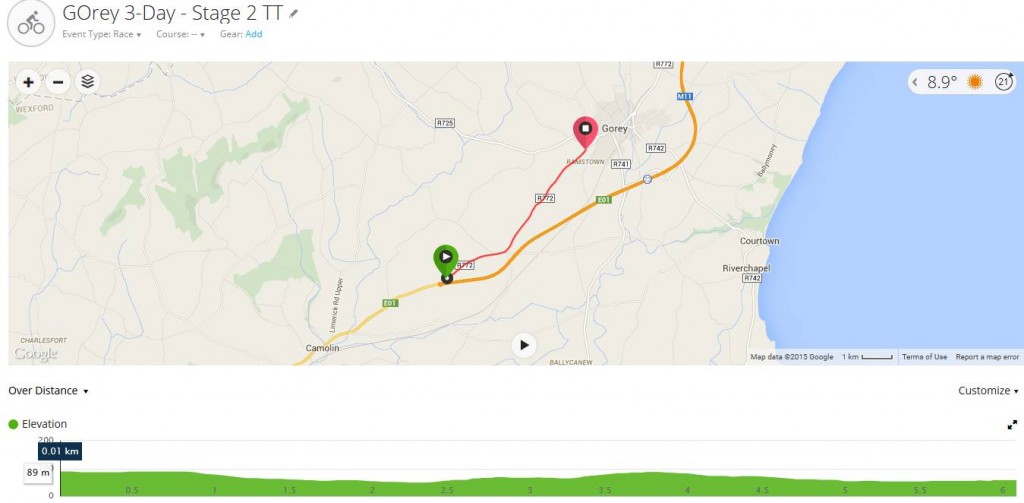 Stage # 3
4 laps of 24.1kms circuit sign on Loch Gorman Hotel 1.30pm. Start 2.30pm at Monument top of Gorey.
KOH in Craanford on 2nd,3rdand 4th Lap.

(Diagram is missing the first 20km)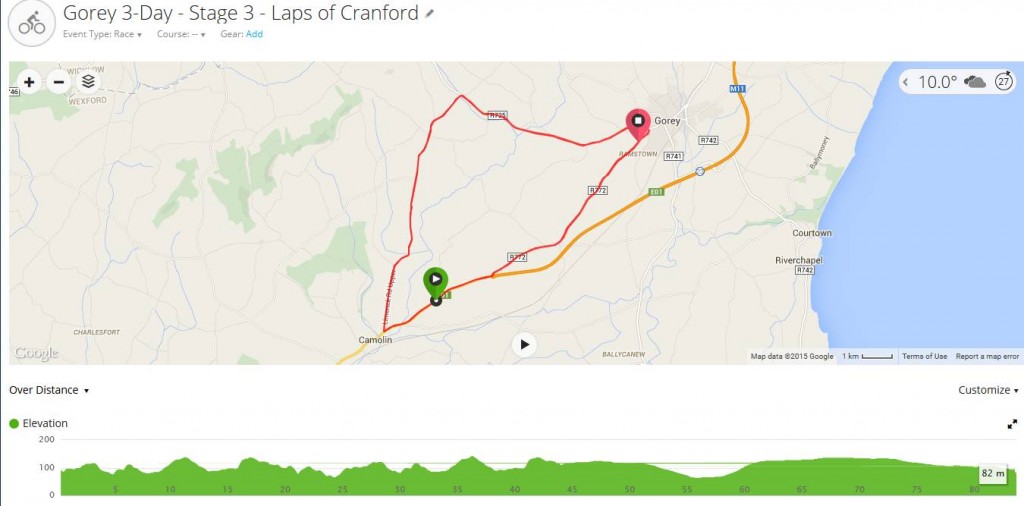 Stage # 4.
Sign on Loch Gormon Hotel 11.00am. Assemble in the side street opposite Hotel.
Neutralised up the town left at monument to Statoil Garage where racing starts 12.00noon.